Obviously, this isn't going to be a typical holiday season. Restrictions on travel and large gatherings are likely to change where and how you celebrate. But even at the end of such an unprecedented year, some things will remain constant. You'll still want to enjoy great food and drinks with people who matter most to you. That's where we can help. 

If you're spending time with your immediate family, we have some exciting updates on traditional favorites you can try. If you're staying put in a city with a close circle of friends, we provided more adventurous pairings to mark the occasion. We even came up with menu suggestions for the in-laws and extended video calls. Once you've made your holiday plans, settle in with a Vanilla Hot Chocolate and see which dish and drink combos speak to you.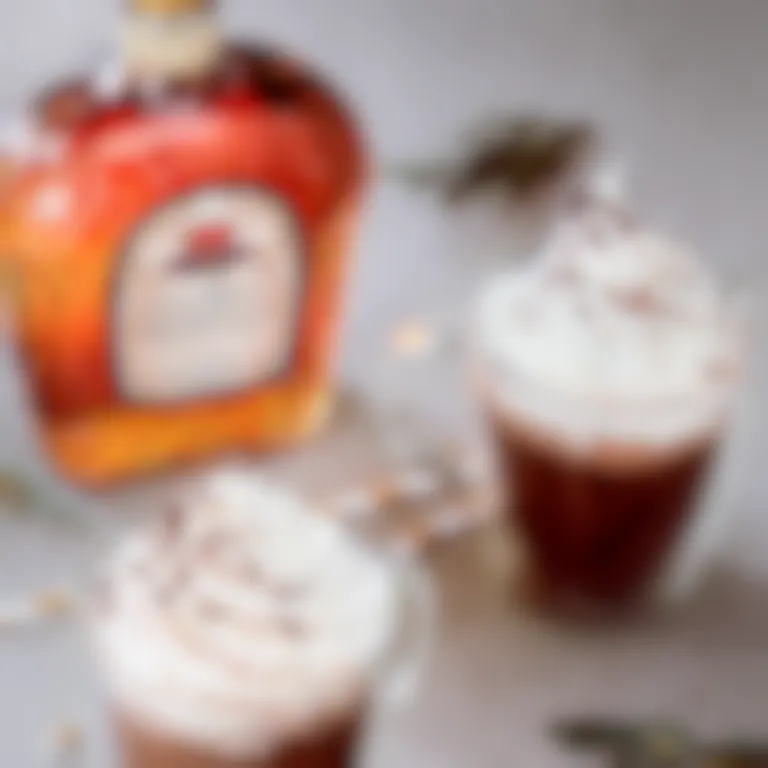 Hot Chocolate
INGREDIENTS
1 ¼ oz Crown Royal Vanilla
4 oz Hot chocolate

INSTRUCTIONS
Make your favorite hot chocolate and add Crown Royal Vanilla. 
Top with whipped cream and cocoa powder.
At the end of such an uncertain year, there's something comforting about returning to familiar holiday traditions and rituals. Those lucky enough to spend the season with their usual crowd will likely use those seasonal staples as a way to regain some sense of normalcy. But that's not to say you can't find subtle ways to add new life to old favorites. 
Get started by spicing up the drink menu with a Vanilla Old Fashioned. Replacing the usual rye or bourbon with premium Crown Royal Vanilla is a simple way to experience this classic cocktail in a whole new way. Plus, its rich, smooth flavor profile pairs nicely with hearty holiday dishes. 
The Vanilla Old Fashioned will fit right in if you kick off your intimate family gathering with Spinach and Artichoke Dip, follow it up with a Southern-inspired spin on Pot Roast and wrap things up with a Traditional English Trifle. Even if you have a vegetarian in the family, you can substitute this mouthwatering Mushroom Wellington without having to shake up the cocktail choice. 
Travel is going to be more complicated than ever this year, meaning it's more likely that you won't be spending the holidays with your usual crew. That could lead to you celebrating with roommates or only going to one set of in-laws. You might decide to just stay at home with your partner or significant other for a holiday party of two. Following local guidelines and staying safe could lead to you spending the holidays with different or fewer people than in previous years. If that's the case for you, why not use it as an opportunity to break with tradition and eat and drink something new?
Vainilla Piña Recipe
INGREDIENTS
2 oz Crown Royal Vanilla
1 oz Pineapple Juice
¾ oz Lemon Juice
Pineapple wedge

INSTRUCTIONS
Combine all ingredients in a shaker with ice. Shake well.
Strain into a Highball or Old Fashioned glass with ice.
Garnish with a pineapple wedge and serve.
While that can be as simple as adding bacon to your usual roast turkey, it's also a chance to add a whole new theme to your holiday celebration. For instance, you can make up for any trips missed during the summer by going with a beach-inspired staycation, pairing a Vainilla Piña with Turkey Tacos. There are all sorts of ways in which you can reimagine holiday classics. Here are some suggestions on what kinds of pairings mix well with different groups.
Different Locations. Same Menu.
Most people will be able to see all their friends and family members during the holidays. It might just have to be on an extended video call. While it's clearly not the same as being around an actual dinner table, a little prep work and the right recipes can make the occasion still feel special. 
We built out a full menu for your virtual holiday party, but in case video fatigue sets in early, you can always skip to the end and make the Reverse Affogato for dessert. Like all the other items on the menu, it's simple enough for even the least experienced chefs in your family and friend group to prepare. All you need to do to create this elegantly indulgent dessert is warm Crown Royal Vanilla, drizzle it over two scoops of coffee ice cream and top with shaved chocolate.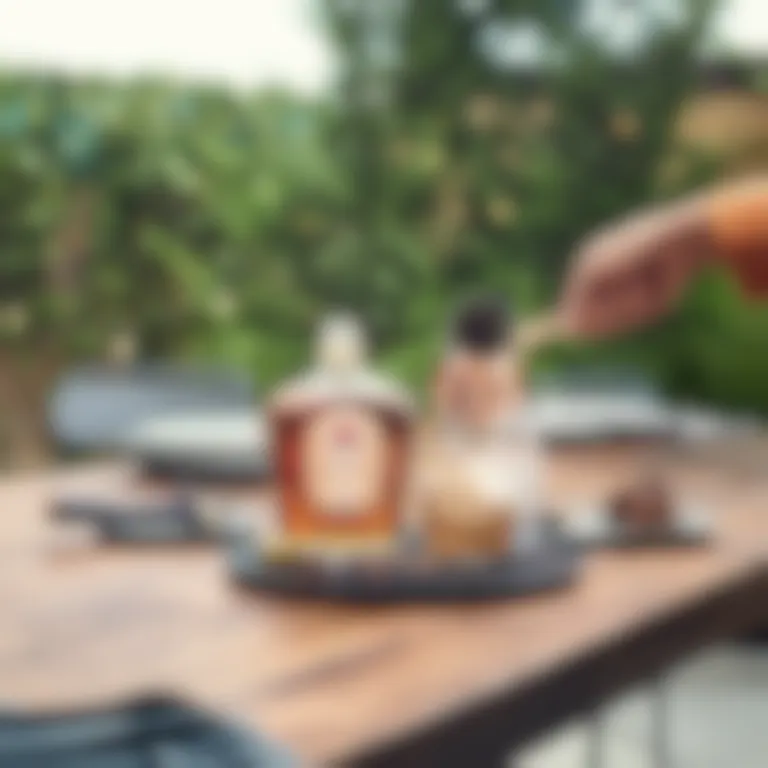 Reverse Affogato Recipe
INGREDIENTS
2 oz Crown Royal Vanilla
2 scoops Coffee Ice Cream
Shaved Chocolate

INSTRUCTIONS
Warm Crown Royal Vanilla and pour over coffee ice cream.
Top with shaved chocolate and serve.
If you do go with the full menu, be sure to share the recipes with everyone on the call in advance. There are other ways to keep everyone on the same page too. You can make a playlist of seasonal songs and sync it up for everyone on the call. You can distribute an image for the whole family to use as the background. It's not going to trick anyone into thinking it's a typical holiday gathering, but it is an effective way to stay connected with the people who matter most to you.